BLOG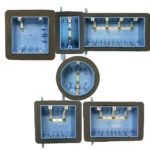 Electrical Boxes on the exterior walls
By adminNovember 19, 2018
If you're working in Alberta you probably know by now that we cannot install the vapour barriers behind our electrical boxes as we used to. The reason for it…Read more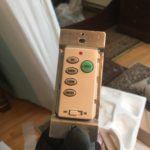 Two ceiling fans in one room!!!
By adminMay 31, 2018
Ok, so it shouldn't be hard to add one more fan to a large room with already one ceiling fan in it , right?
It isn't but at the same…Read more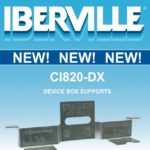 New F-clips
By adminMay 29, 2018
This is from while ago. We installed two gang box (BC2104-LRB-2) on a finished drywall. But this time instead of regular F-clips, we used CI820-DX.
http://tnb-canada.com/en/fichier/whatsnewsousmenu/ci820dxsalessheet_E.pdf
Here's how…Read more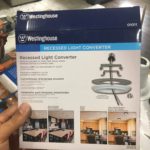 Convert pot light to pendant
By adminMay 29, 2018
Today we helped a customer upgrade the look of her kitchen. She wanted pendant lights over the kitchen island but the builder installed 6″ pot lights instead. 8 years…Read more